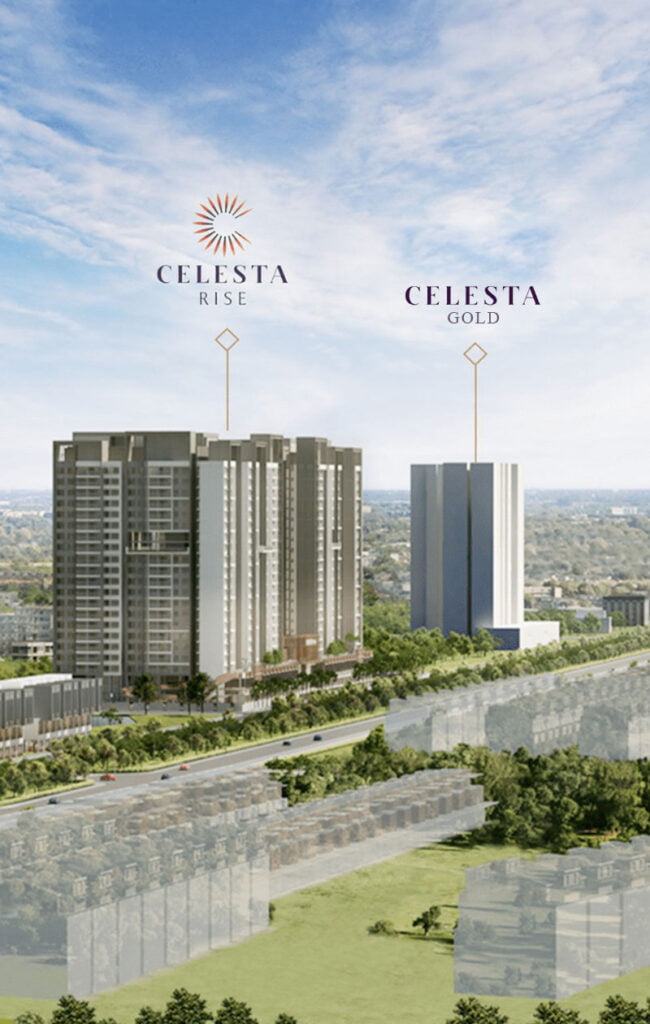 PROJECT OVERVIEW
CELESTA GOLD
Celesta Gold – High-class, limited-edition apartment project in Celesta City urban area owning the facades of Nguyen Huu Tho, Phuoc Kien, Nha Be, Ho Chi Minh City, invested and developed by Keppel Group Land and Phu Long Real Estate Joint Stock Company. Keppel Land is in the top 10 most prestigious and typical real estate developers in Vietnam.
To continue the success of projects such as Empire City, Palm City, Palm Residence, The Infiniti, Estella Heights, The Estella, Villa Riviera, The View at Riviera Point, Riviera Cove and projects in the Celesta City megacity – Urban Forest, Celesta Rise and most recently Celesta Heights.
Keppel Land with the cooperation of Phu Long Real Estate Joint Stock Company has prepared for the launch of Celesta Gold Nha Be project expected to launch in Q1/2022, which is the only limited edition apartment in the area. urban Celesta City. With a prime location adjacent to Phu My Hung green urban area in District 7 with Nguyen Huu Tho street frontage, the potential will become an important connection point to turn Nha Be District into a District in 2025. Apartment project Celesta Gold Nha Be promises to become the most classy project in the South Saigon area in the near future.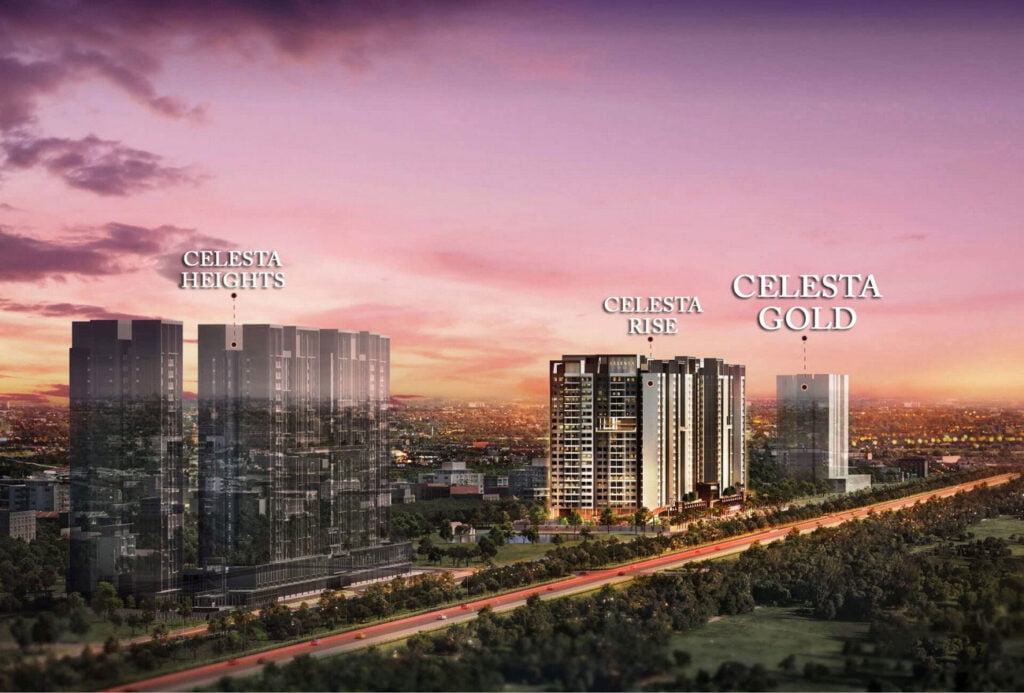 SPECIAL ADVANTAGES OF CELESTA GOLD NHA BE
Celesta Gold apartment project is invested and developed by Keppel Land Group and Phu Long Real Estate Joint Stock Company, which is reputable in the real estate market with large-scale projects.
Celesta Gold Nha Be is located in a golden position with the frontage of Nguyen Huu Tho Street, Phuoc Kien Commune, Nha Be District, Ho Chi Minh City right next to Phu My Hung urban area to welcome important transport infrastructure such as: Nguyen Huu Tho underground tunnel, Metro line No. 4, Nguyen Van Linh overpass, Nguyen Huu Tho street expansion,… and has potential for developing areas in the future.
Celesta Gold project owns more than 50 resort-standard facilities and many existing high-class facilities around such as: near Ton Duc Thang University, RMIT University, Lotte shopping mall, SC Vivo commercial center, financial center, bank, … Bring a full and modern life.
Celesta Gold Nha Be is designed according to Singapore Green Living standards, Forest in the city, the first time present in the South Saigon area.
Celesta Gold is favored by developers with many preferential policies, high discounts for customers who register early.
PROJECT CELESTA GOLD FACTSHEET
PROJECT NAME
CELESTA GOLD
Location
Nguyen Huu Tho Street, Phuoc Kien Commune, Nha Be District, Ho Chi Minh City
Developer
Keppel Land & Phu Long
Design
Architectural Design: Aedas

Landscape Design: Belt Collins

Interior Design: ONG&ONG

Contraction
Updating…
Pile Foundation
Updating…
Management and Operation
Updating…
Land Size
~6.2 hectare
Construction Ratio
Updating…
Units Type
Luxury apartment, Penthouse, Duplex, Commercial townhouse, Shophouse
Units
Land size: ~6.2ha

Storeys: 20

Total Units: 516 

Celesta Gold Amenities
More than 50 internal amenities of Resort standard and Green living standard: overhead entertainment area, rattan garden, swimming pool, children's playground of all ages, gym, yoga, …
Green Area
~75%
Start
Q2/2022
Expected TOP
2024
Legal
House Ownership Certificate
Tenure
Vietnamese: Freehold
Foreigners: Owning 50 years under current law
Official Agency
Huttons VN – ☎ Hotline: (+84) 90 921 10 66
PROJECT LOCATION
CONNECTION POINT PHU MY HUNG, DISTRICT 7 & GS METROCITY IN NHA BE
Celesta Gold Nha Be project location is located at golden coordinates with the frontage of Nguyen Huu Tho Street, Phuoc Kien Commune, Nha Be District, Ho Chi Minh City, which is the road connecting the city center and Nam Sai districts. Saigon is less than 2km from Nguyen Van Linh road, this is part of the North – South route with the starting point being National Highway 22 (An Suong) to Hiep Phuoc (Nha Be).
Nguyen Huu Tho Street is the "backbone" of the South Saigon area, which is gradually rising to become one of the streets with many of the largest projects in Ho Chi Minh City with only a few years of development.
It can be said that Celesta Gold is a project with a relatively special location with outstanding development potential as the connection between the City and the Western Provinces when witnessing the overwhelming development. It is expected that by 2025, Nha Be district will become a district with a series of high-quality infrastructure projects being implemented.
Besides, Celesta Gold inherits extremely high-class surrounding external facilities with the ability to connect districts easily.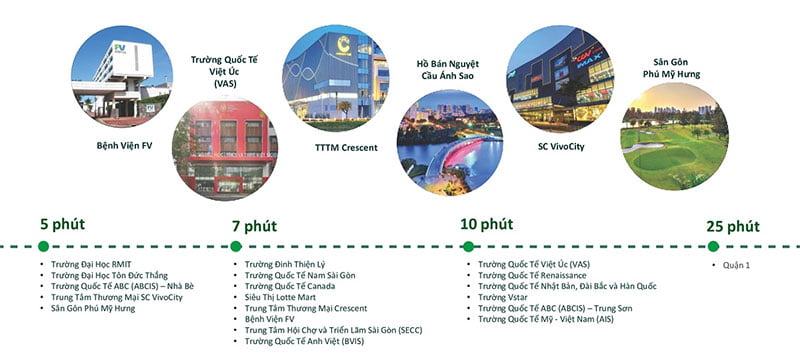 The variety chain of external amenities is an best place for all residents at Celesta Gold:
From Celesta Gold apartment, residents can easily move to:
District 7 Center
Sunshine City luxury Apartments
GS Metro City Nha Be
Phu My Hung, Anh Sao Bridge, Ban Nguyet Lake
From the Kenh Te bridge, residences at Celesta Gold can connect to the central districts of the city such as: District 4, District 1, District 5
Education:
Le Quang Dinh Primary School
Sao Viet Elementary – Middle School & High School (Vstar)
American – Vietnam International School (AIS)
Renaissance International School
Vietnam – Australia International School (VAS)
Canadian International School
Japanese School
Taiwan School
Korean School
RMIT University
Ton Duc Thang University
Shopping Mall and Entertainment:
SC Vivo City
Crescent Mall
Big C Supermarket
LOTTE Mart Nam Sai Gon
Saigon Exhibition and Convention Center
Medical services and health care:
Nha Be Hospital
FV Hospital
Tam Duc Hospital
Victoria Healthcare Polyclinic
Other:
People's Committee of Nha Be District
NHA BE – AREA DEVELOPMENT POTENTIAL
It is no coincidence that many developer and big men in the industry have stepped up investment and development of high-class apartment projects in Nha Be district. One thing is for sure, they have seen that this is a potential land and has an extremely strong development motivation, bringing great benefits when building projects on this land. Real estate values here increase constantly over time.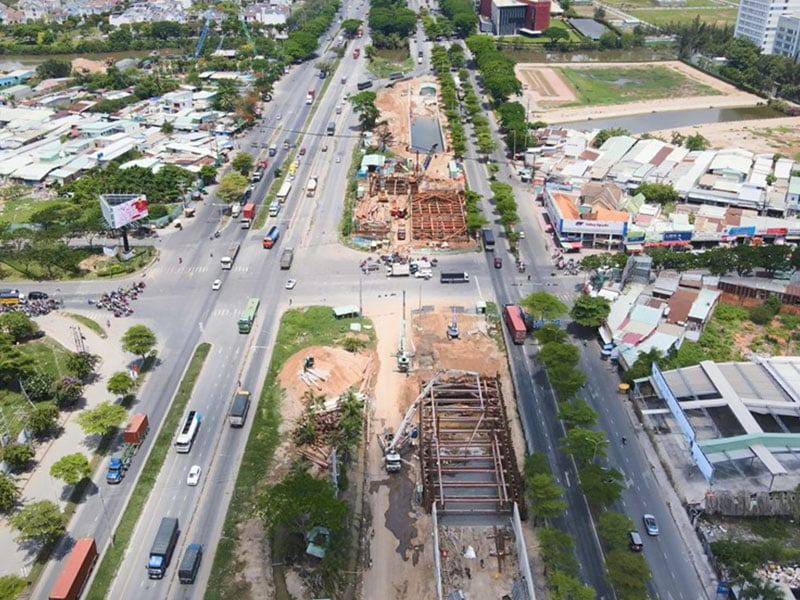 Dự án hầm chui Nguyễn Văn Linh – Nguyễn Hữu Thọ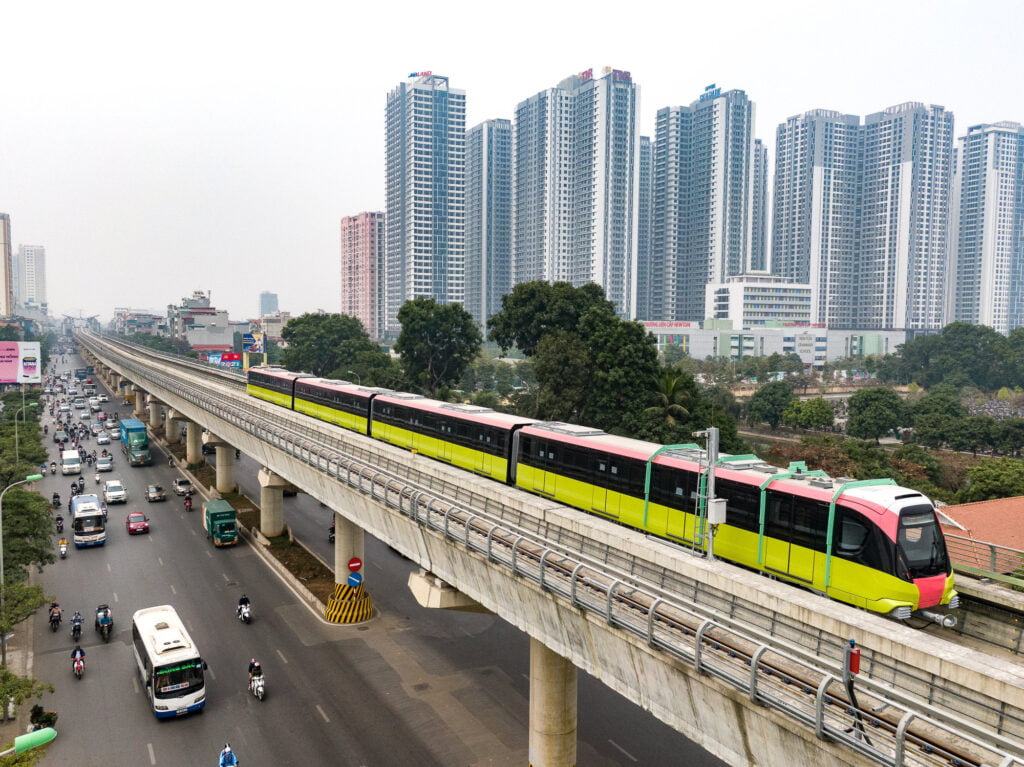 Tuyến Metro số 4 sắp được triển khai trong thời gian tới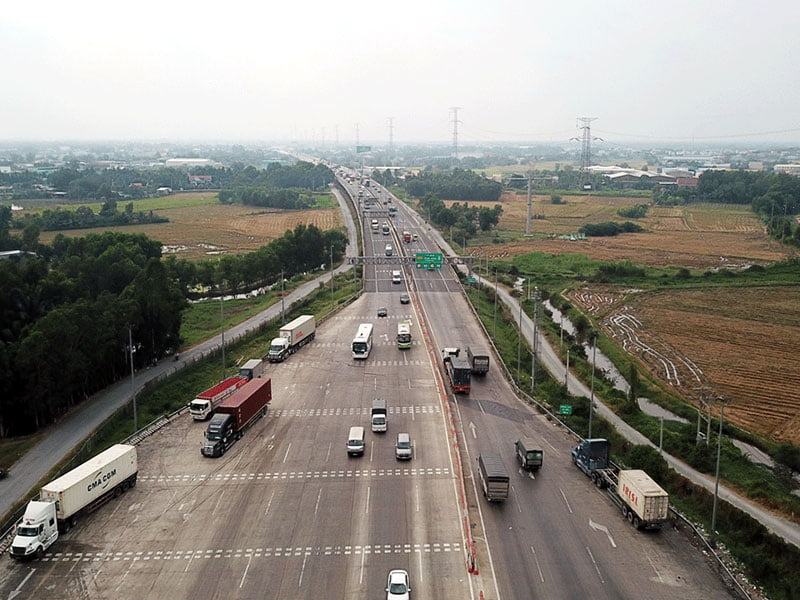 Cao tốc liên vùng các tình miền Tây sắp được triển khai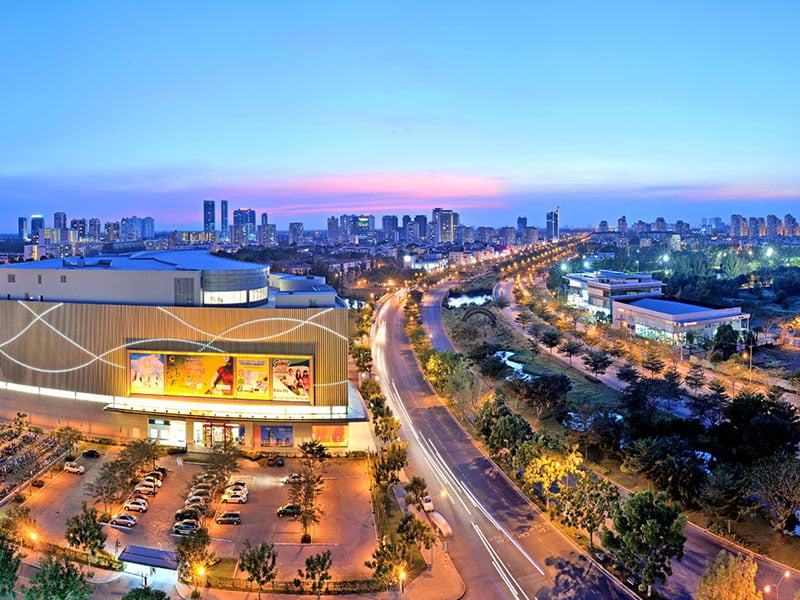 Hạ tầng giao thông khu vực ngày càng hoàn thiện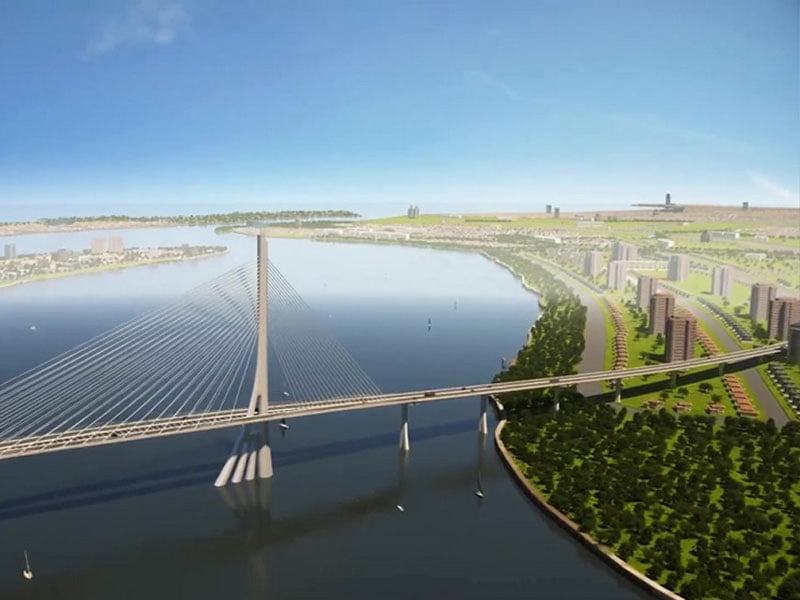 Cầu kết nối Cần Giờ đang trong quá trình xây dựng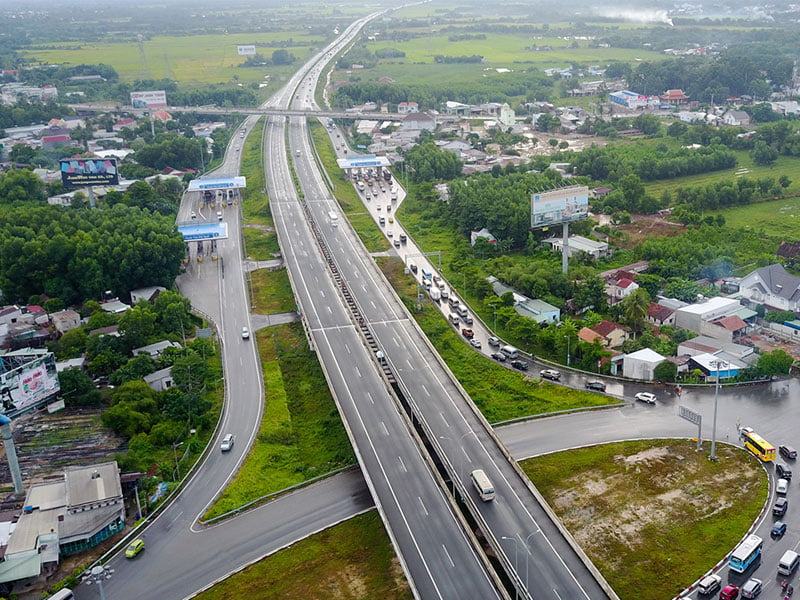 Cao tốc Long Thành được đưa vào vận hành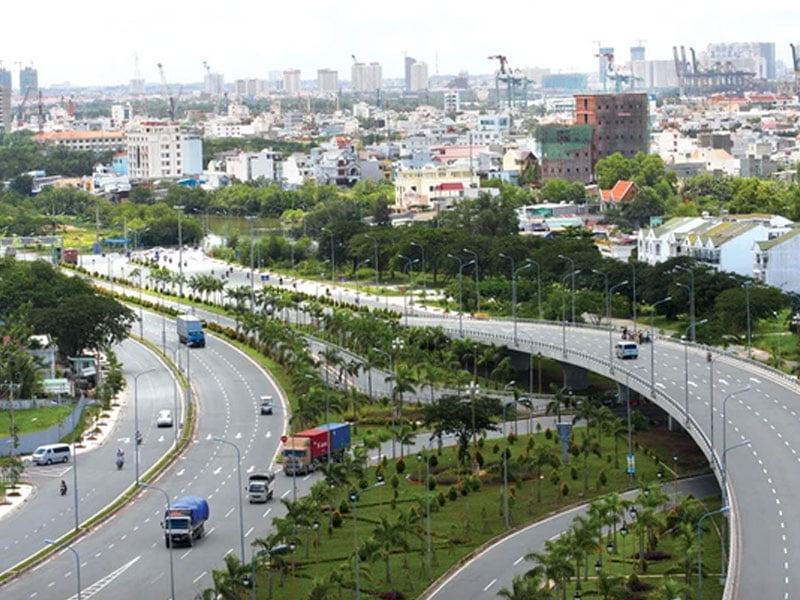 Phát triển kinh tế đô thị Nhà Bè thành Quận năm 2025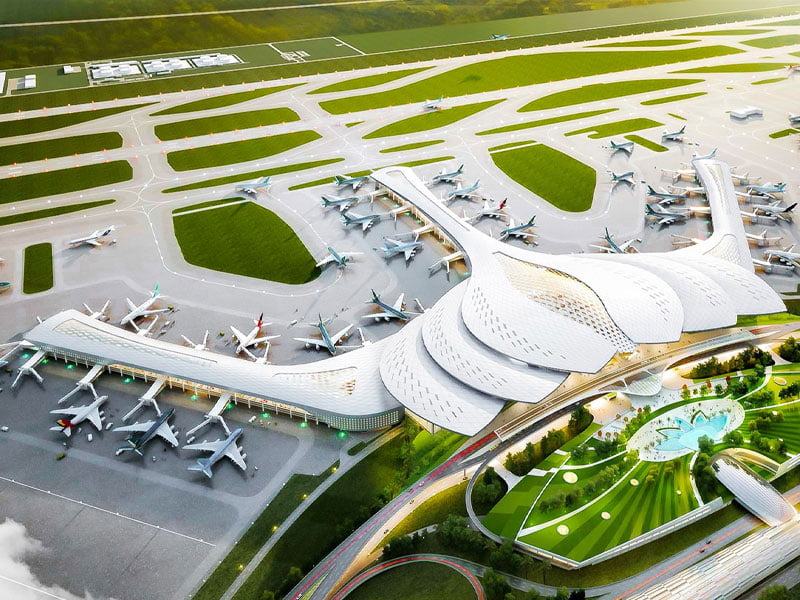 Sân bay quốc tế Long Thành dự kiến triển khai trong thời gian tới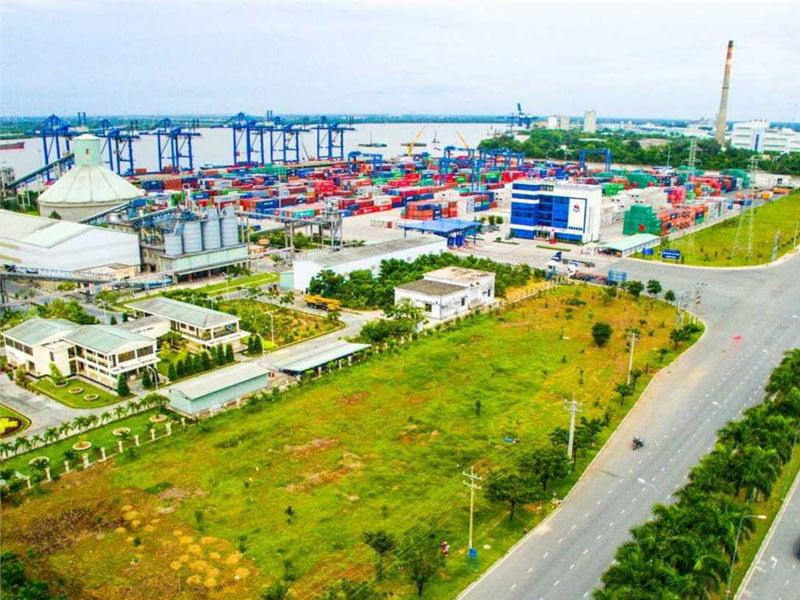 Đẩy mạnh phát triển Khu công nghiệp Hiệp Phước Nhà Bè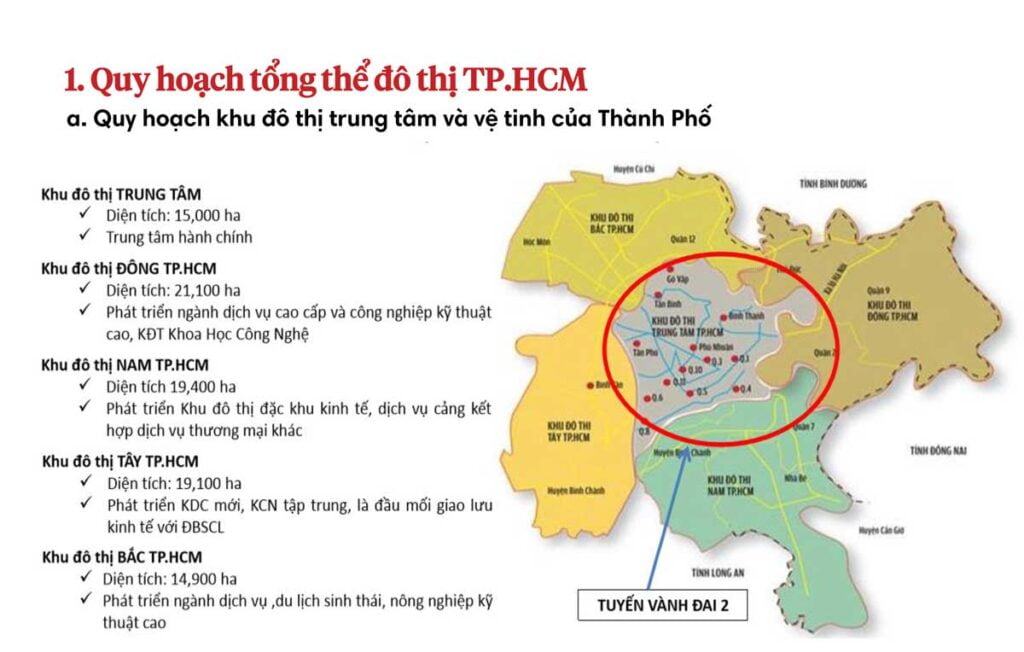 NHA BE


EXCELLENT DEVELOPMENT POTENTIAL
Possessing a unique location, which is witnessing the strong development of key transport infrastructures and works, it can be said that this is an important bottleneck that elevates the outstanding value of the entire Celesta project. Gold in particular and the Celesta City urban area in general and the entire South Saigon urban area. Some outstanding transport infrastructures will be important nodes in the near future, such as Nguyen Van Linh – Nguyen Huu Tho underground tunnel, Ring Road 4, Metro Line 4, Ben Luc Expressway – Long Thanh, Thu Thiem 3 Bridge, Thu Thiem 4 Bridge, Can Gio Bridge, Long Kieng Bridge,…
INTERNAL AMENITIES AT CELESTA GOLD
Owning a series of high-class internal utilities to help you delight in the experience and enjoy every wonderful moment of life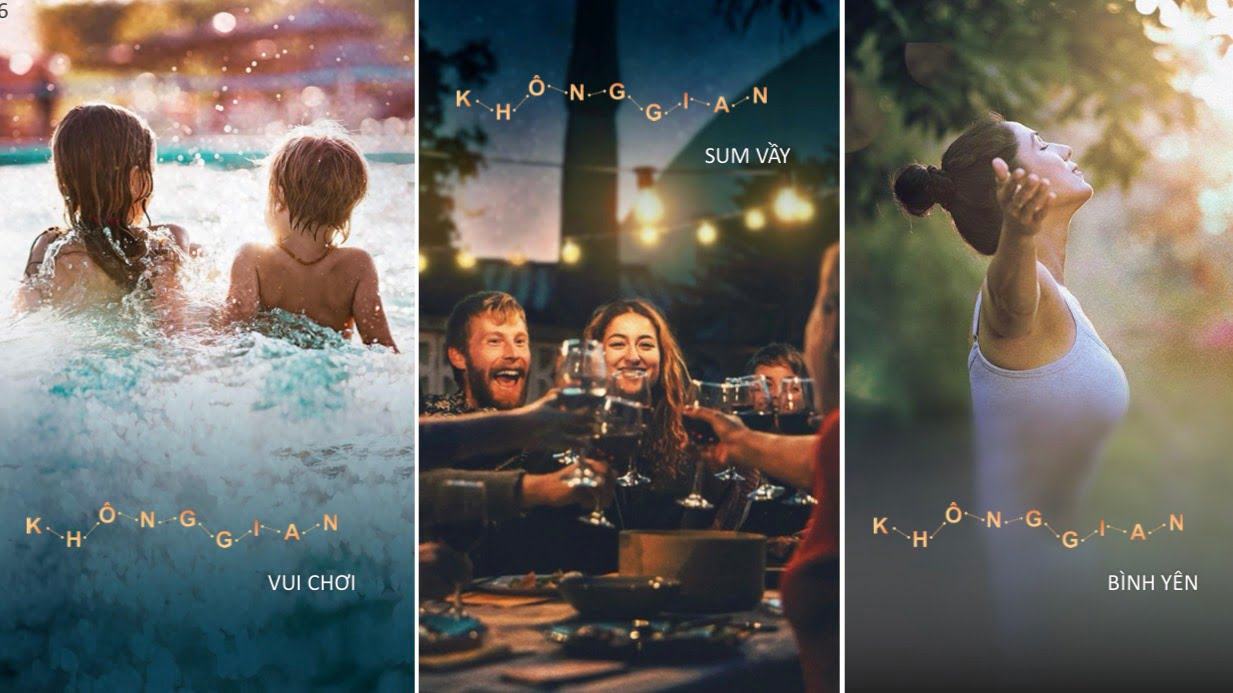 Always want to create works with real value for the community and society. Celesta Gold developer – Keppel Land has made constant efforts throughout the process of establishment and development to create works of outstanding caliber, worthy of architectural masterpieces.
Keppel Land has devoted its whole heart to each product in order to bring customers the most perfect living space, with a system of practical utilities and services that are carefully cared for in every detail. Anyone who owns a Celesta Gold apartment has the right to be proud. The satisfaction of experiencing wonderful moments and enjoying a unique and wonderful life with loved ones is the goal for Keppel Land to continue to launch more wonderful projects in the coming time.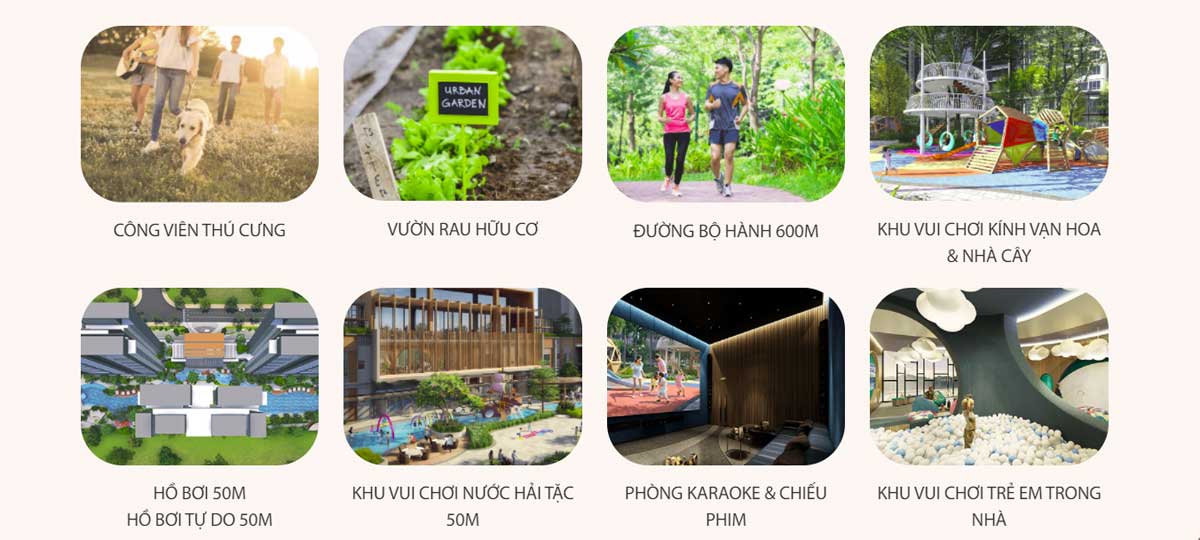 With unique architectural design lines, harmoniously interwoven with fresh green areas, it has created a more perfect living space. Being close to nature, living in a fresh space while enjoying the most advanced service facilities. Celesta Gold is exactly the final destination of the dream life that many people dream of.
With a system of colorful landscapes around and a series of rich and practical internal utilities. Therefore, when choosing Celesta Gold as a residence, customers will be delighted to enjoy the full luxury standard closed ecosystem with full facilities right in the project area.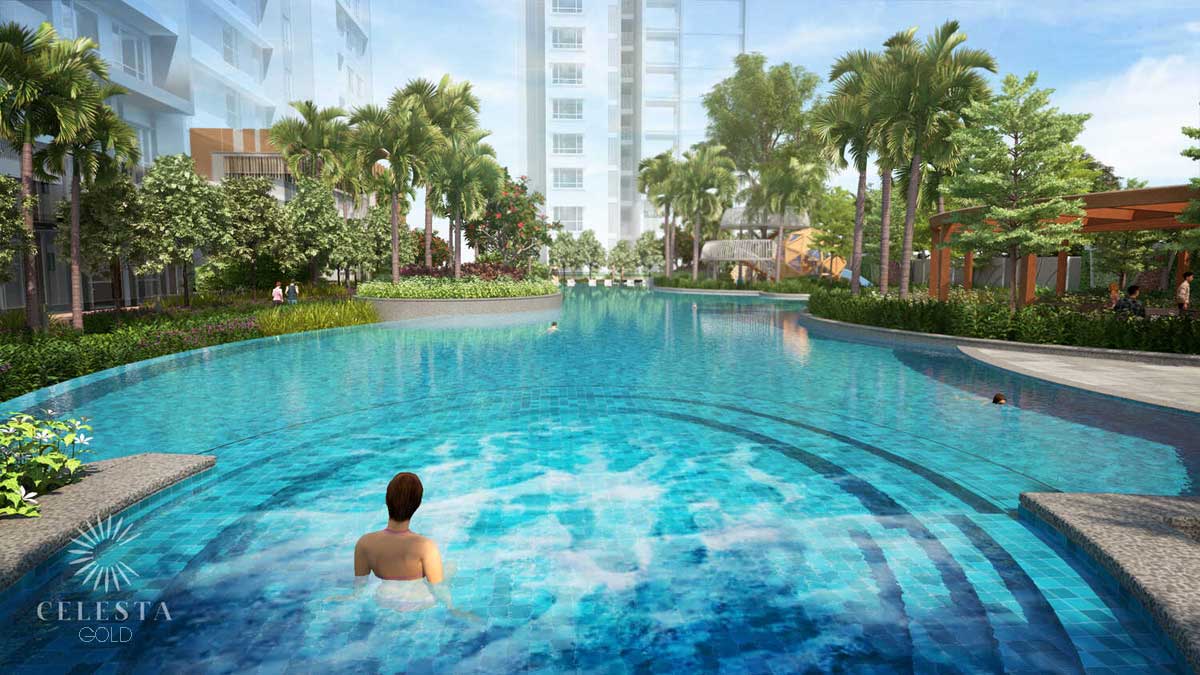 Cool off through hot summer days in the cool water at a standard swimming pool with a length of up to 60 meters, with Jacuzzi pool system, relaxing jacuzzi, sure to satisfy any difficult resident. which count.
Besides, Celesta Gold also has an amusement park, a water park designed in the style of simulating the Amazon rainforest, bringing a refreshing feeling and an endless fun experience. Along the pool area, Keppel Land is also attentive when equipping Celesta Gold with sunbathing decks, walking paths with cafes, Lounge Bar, etc.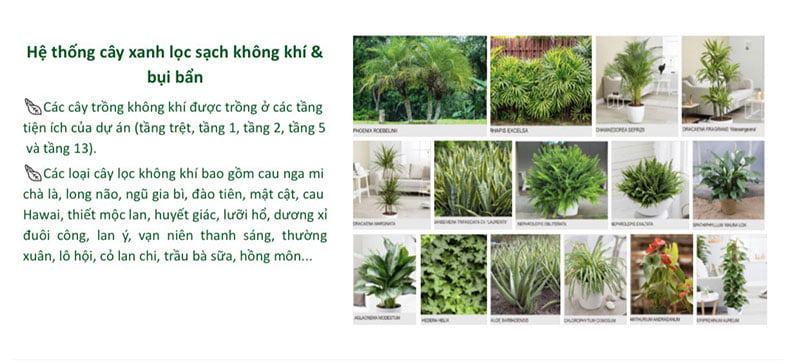 Equipped with poetic vegetation with a strict selection process of the best air-purifying plants to bring a green, fresh and harmonious living space to Celesta Gold residents. At Celesta Gold, residents can enjoy traveling, walking, and exploring the large green space around them.
Not only available on the ground floor, wonderful green areas are also adorned right next to the high-rise apartments, unique sky gardens are equipped by the developer at the bridges through the buildings. . Evening walks at the bridges connecting buildings, enjoying the green space in the middle of the sky, breathing the fresh air next to the green strip covering the path also bring wonderful experiences. Great for residents at Celesta Gold, especially in the hot climate of magnificent Saigon.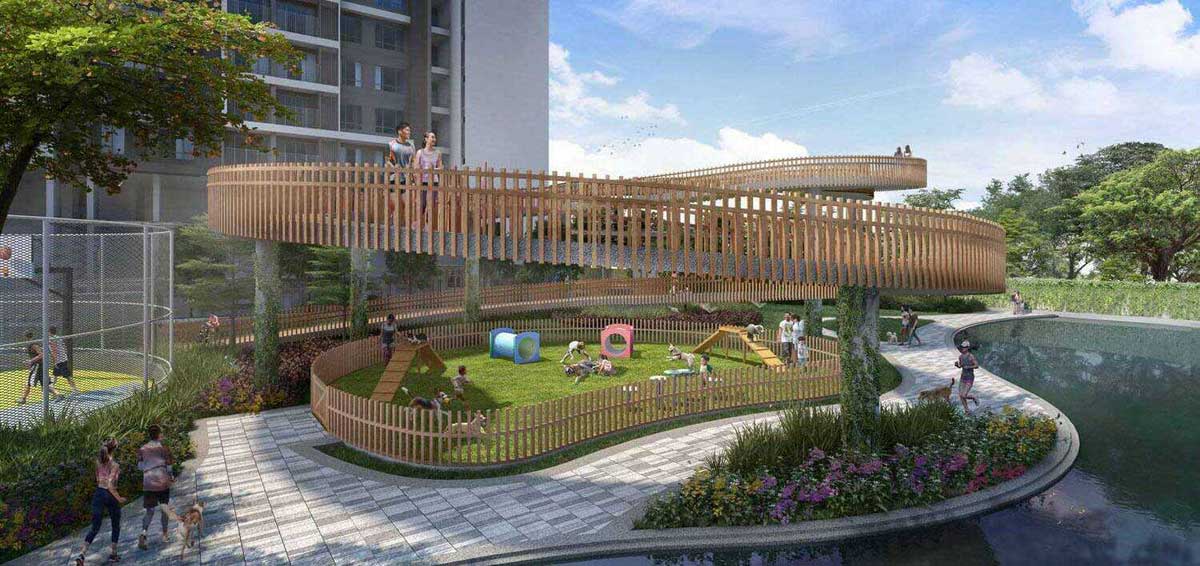 At Celesta Gold, residents can comfortably release their souls into nature with a meditation hall surrounded by a quiet and fresh green area without fear of being disturbed. Enjoy the feeling of being at peace, fully in harmony with the space of heaven and earth, receive positive energy, soothe and forget all fatigue and worries after tiring working days.
Around the promenade stretching next to the green parks, is an area dedicated to eating and drinking activities such as restaurants, BBQ areas, this is an ideal place to hold inter-related gatherings. Every weekend with family and loved ones is very interesting, full of happiness and full of laughter.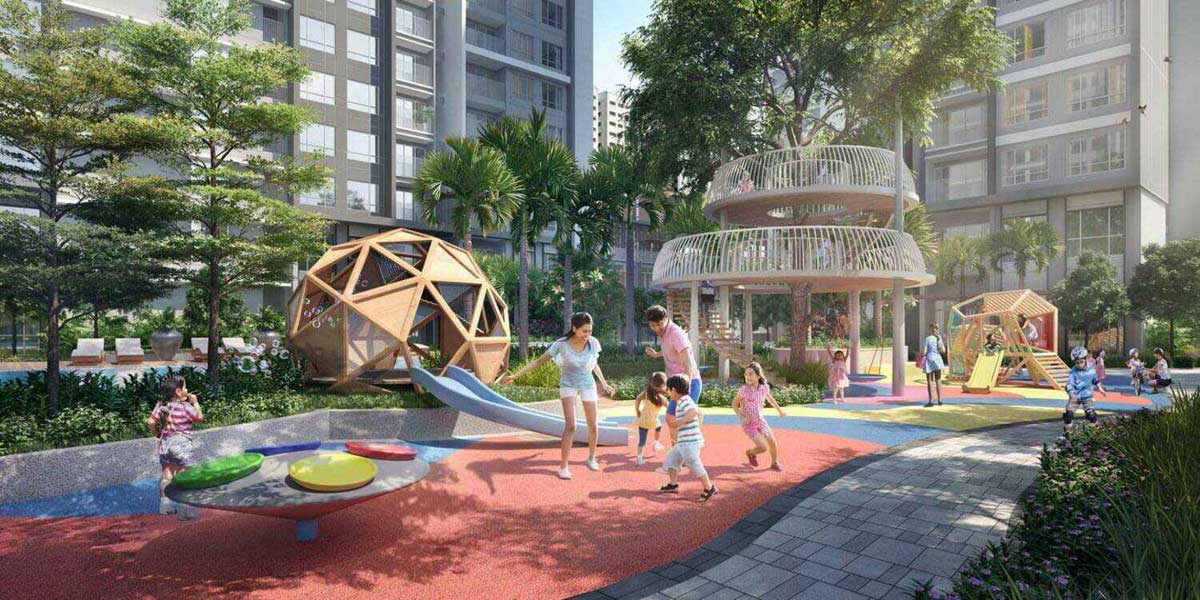 With empathy and understanding of the importance in the development of future generations, the developer Keppel Land has shown his love when he has spent a lot of colorful play spaces in the garden. Bright, towards the comprehensive development of young children with facilities suitable for almost all ages such as: sand play area, kaleidoscope play area, discovery garden, water play area at the pool with multiple games. All amusement parks at Celesta Gold are arranged by the developer in harmony with the green area. With dedication, Keppel Land wants to contribute somewhat to bring about the holistic development of both physical and mental well-being for future generations, promoting sustainable development towards a lasting future.
GALLERY OF INTERNAL AMENITIES AT CELESTA GOLD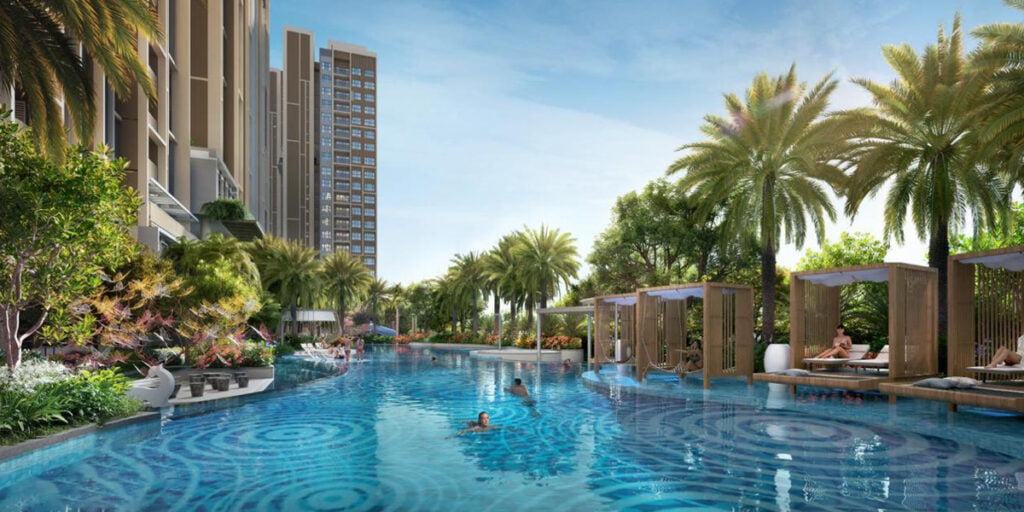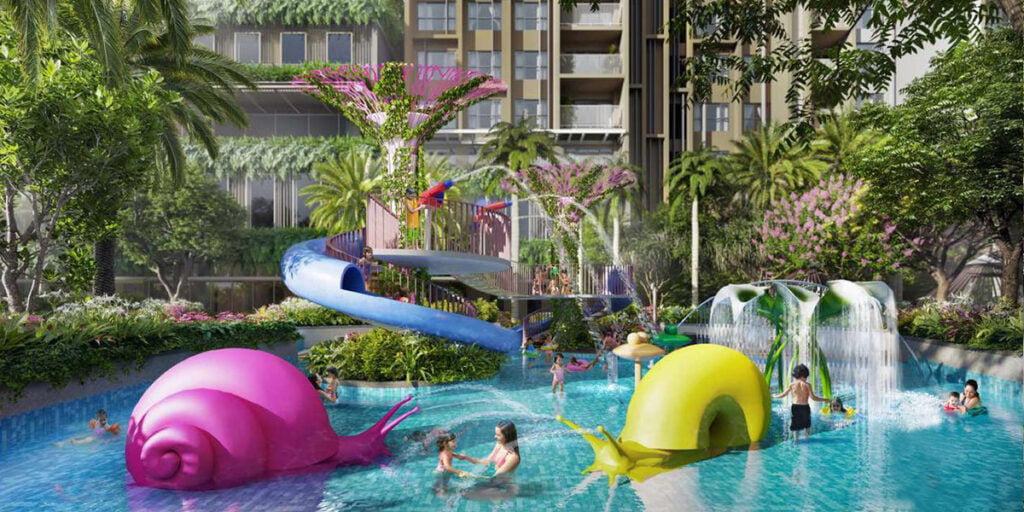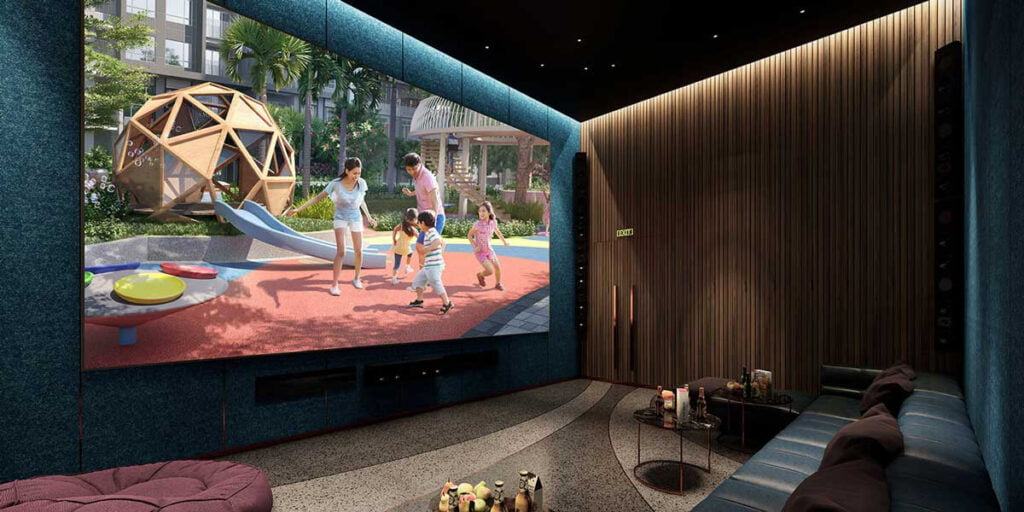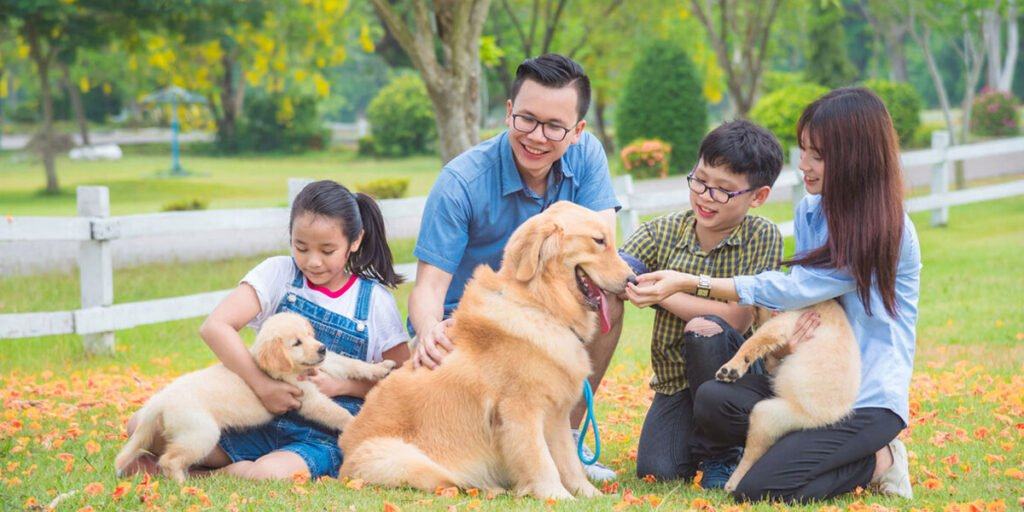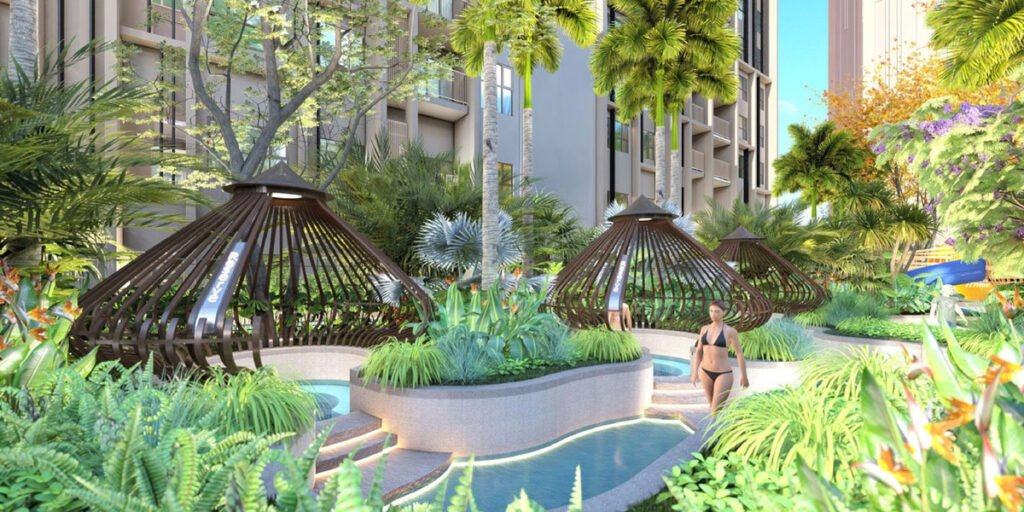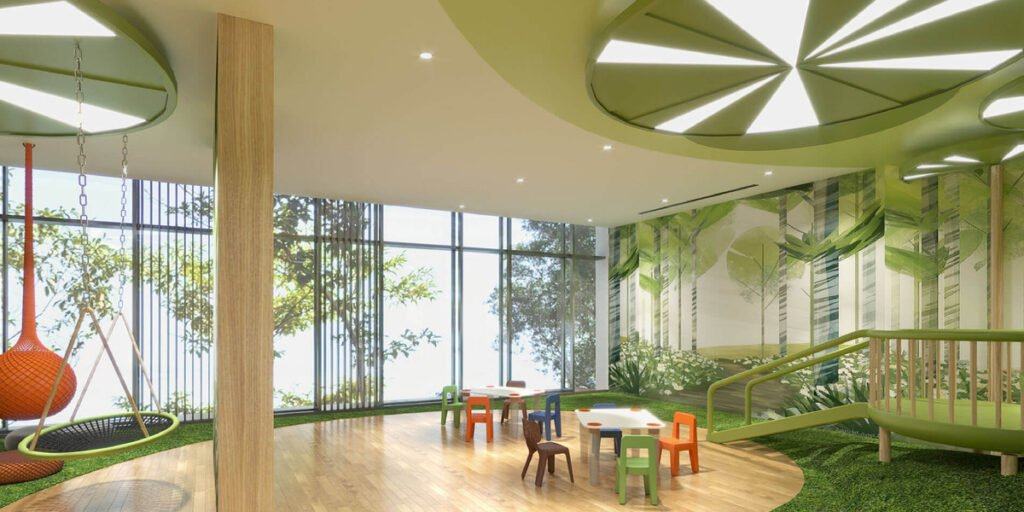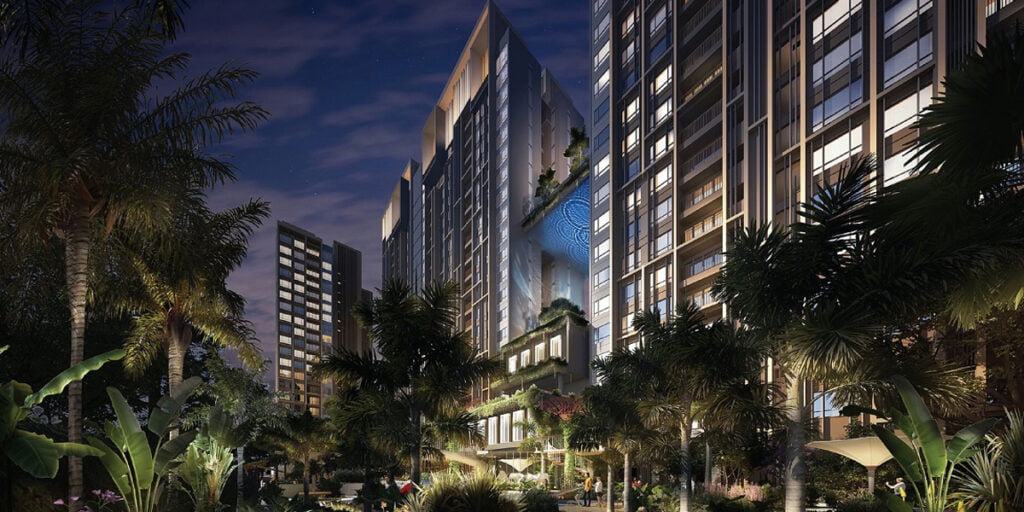 CELESTA GOLD FLOOR PLANS
Forget the hustle and bustle to let yourself enjoy warm happy moments with family.

Understand the hardships and hustles of modern life. Smog, air pollution is becoming more and more serious, traffic jams are long, and the feeling of being lost in crowded places is gradually becoming familiar to urban residents. Almost anyone dreams of a peaceful place to live, with fresh and cool air, away from the hustle and bustle of modern life. Give yourself your own space after a tiring day at work. With empathy and understanding, the Celesta Gold apartment project was created with the inspiration of harmoniously combining poetic nature from the rows of green trees interwoven with exquisite architectural design. .
The developer Keppel Land has dedicated a very large area for green areas, combining maximum natural elements into every small corner of the project, creating a wonderful life. At Celesta Gold, you will experience endless amenities sheltered by the warm embrace of nature such as outdoor campsites, outdoor barbecue areas, natural winding swimming pools, or indulge your passion with swimming pools. Swimming with Olympic standard swimming pool, meditation hall,…
After a hard day's work, returning home at Celesta Gold, residents will be able to fully enjoy life by relaxing both body and mind in the nature here, forgetting all the hustle and bustle. noise of life to enjoy moments of peace and happiness with family and loved ones.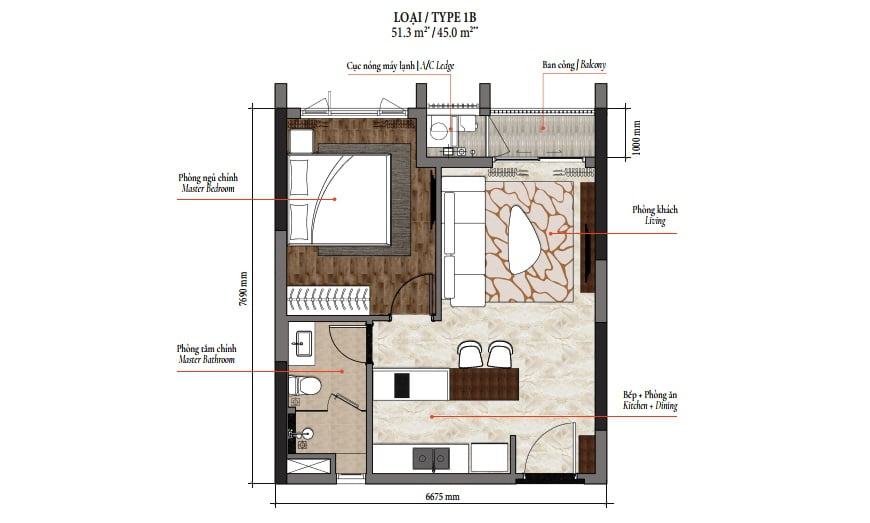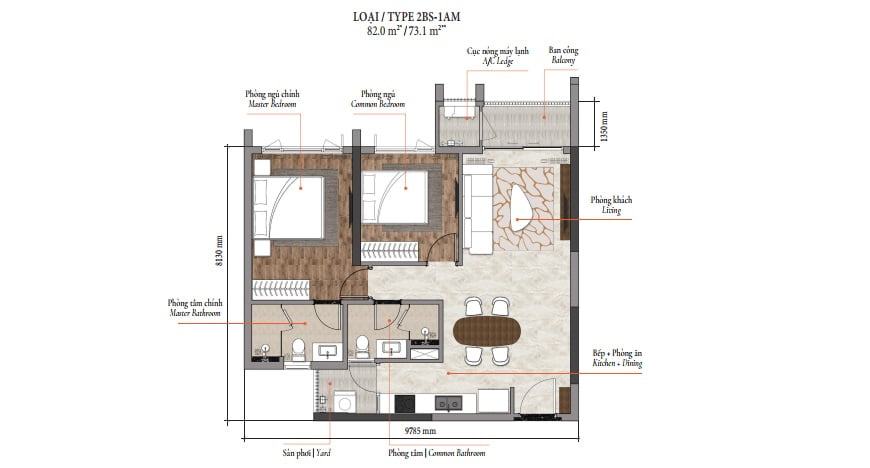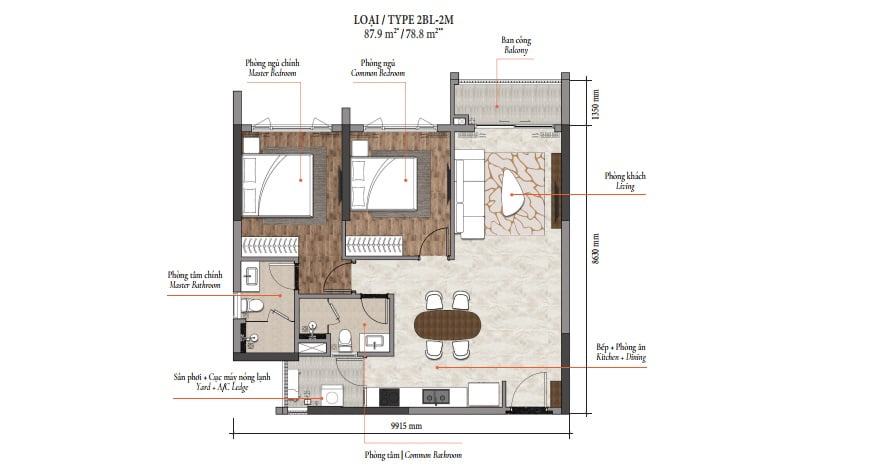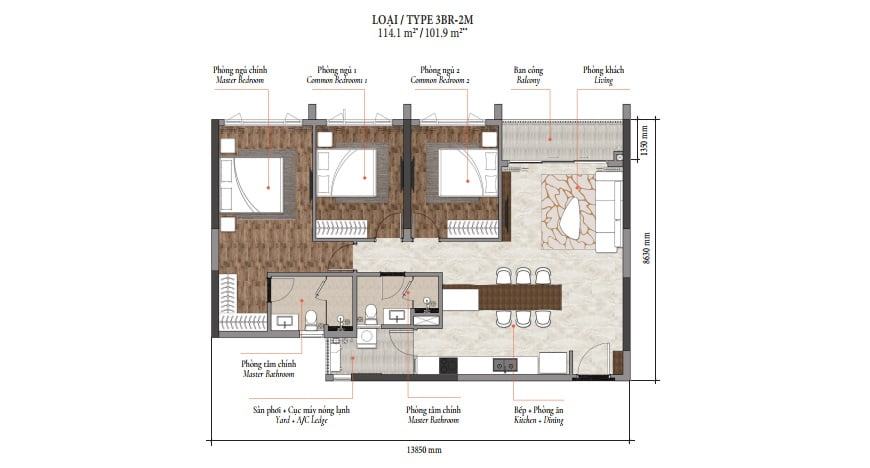 Celesta Gold is developed into two 20-storey apartment towers. The project is expected to provide the real estate market with only 300 luxury apartments. The project has two forms of handover: rough handover and complete handover. Customers can base on their needs and preferences to be able to choose the most suitable and suitable apartments. T1 tower will be handed over completely, T2  towers will be handed over raw.
In terms of space, the Celesta Gold project is designed with an area of ​​50 – 243m2 with many flexible types for customers to freely choose according to their needs from 1, 2, 3 bedroom apartments to penthouses with a total number of apartments. is 516 apartments. Also suitable for those who have investment needs.
Celesta Gold apartments have specific sizes as follows:
1BR: 50 sqm
2BR: 82 – 88 sqm
3BR: 117 sqm
Penthouse: 176 – 243 sqm
Up to now, the Celesta Gold project site has not been specifically announced by the developer, detailed information will be updated by us as soon as the latest information is available.
KEPPEL LAND – DEVELOPER OF CELESTA GOLD
Keppel Land is a reputable real estate company and a member company of Keppel Group, one of the leading multinational companies in Singapore. Keppel Corp has always been a pioneer in providing innovative and smart solutions to promote sustainable urbanization, with a focus on energy and the environment, urban development, connectivity and efficient asset management.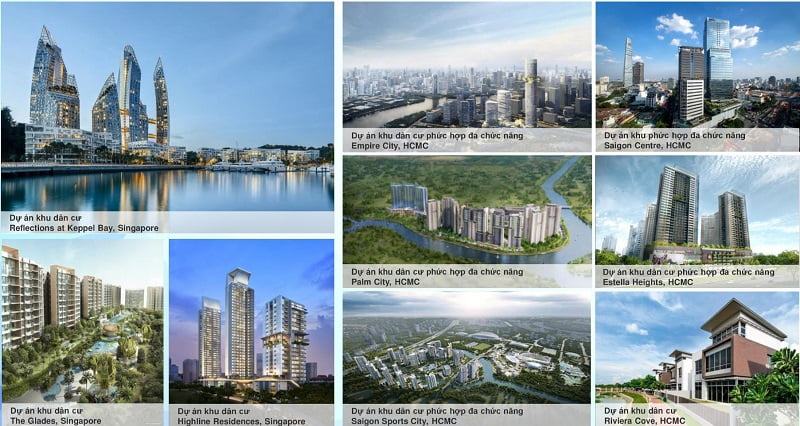 In Vietnam, Keppel Land brings regional quality real estate solutions, applying innovation and breakthroughs to its products. During its operation, Keppel Land has achieved many significant achievements and awards that contribute to improving the quality of human life and society. With an investment portfolio including many residential projects that have won many prestigious domestic and international awards, high-quality commercial projects and urban complexes.
Not only in Vietnam, Keppel Land also shows its wide presence in many Asian countries such as China, Indonesia,…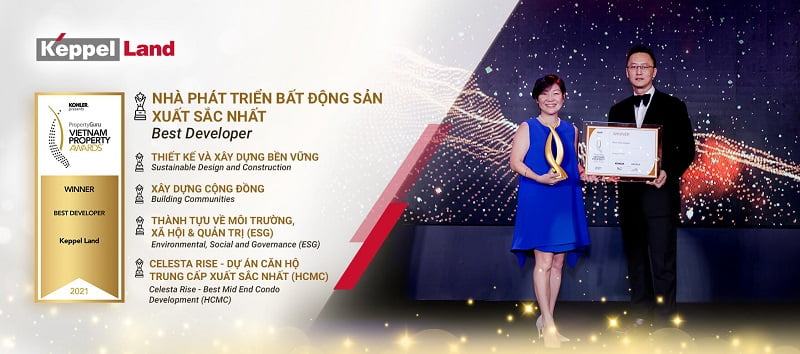 Keppel Land and Achievements